Top 10 things you MUST know about New Construction!
Posted: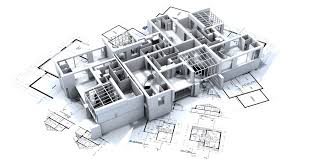 Use a REALTOR – Since the seller typically pays the commission, it costs the buyer nothing to have an agent represent them in the transaction.  You have the ability to have an extra set of eyes, ears  and agent expertise on the community, product, builder, contract, financing terms and closing process.  Not to mention, allow your agent to negotiate on your behalf.  It is EASY to get emotionally involved and divulge too much.  Your agent can be your buffer to getting you a better price, site and upgrades.  ALSO – Protect your Realtor.  In order for them to get compensated they have to register you and in many cases be present with you on your first visit.  If it is a spur of the moment and you go into a sales center, be sure you fully disclose you have an agent and want their representation.  If you have to fill out anything be sure to write your Realtor's info on the form.
Check Out The Builder – Do your research on the builder.  Check sources like BBB, past clients, your Realtor, news articles and the such.  Find out how long they have been in business, any past issues, do they honor their home warranties, etc.  Go to established communities they have developed and look around.  Do the structures look in tact?  Stress cracks?  Ask owners in those communities as well their experience with the builder.  Issues?  Did they fix things in a timely manner?
Research the Community / Area – Visit the area at all different times day and night.  Talk to neighbors and get their opinions on the builder and neighborhood.  Most people will be happy to share.  What amenities are they providing?
Choose your site and floor plan wisely – Consider this to be the main contributing factor over "upgrades."  You can always add nice cabinetry or tile flooring in the future, but you cannot change your location and adding on sq. footage / alternating of your floor plan can be very costly.
Ask about the Home Warranty – Find out exactly what it covers.  Keep in mind you may be able to negotiate a more superior warranty as well such as extending it additional years.  Try to get anything in writing to review all details of it before making your final decision and writing a contract.
Ask about Standard Finishes – Find out what is standard for all the finish work such as flooring, countertops, light fixtures, etc.  This is good to know going into things especially if you are shopping multiple developments / builders.  Also keep in mind on the last 1-5 tips "choose wisely"
Review your contract and docs – Traditionally the developers (sellers) have their own contract and will only use their contracts.  In most times the larger national developers will not allow any modifications to the contracts either.  However, it doesn't prevent you, your Realtor and your attorney to review the contract in detail.  If this is in a HOA you will want to review those closely as well.  An example would be pet regulations of 30 pounds or less limited to 1 animal.  You may have a larger dog or 2 for that matter and this community just might not make sense.
Hire your own home inspector – Once the property has been CO's (Certificate of Occupancy) be sure to have your own home inspector go through the home to ensure everything is in working order as well as the creation of a punch out list.  This should be completed prior to closing and ensure enough time so the builder can repair / punch out all items prior to close.
Shop Financing – Most developers have "in-house" financing.  Keep in mind those developers in many cases will get kick backs (monetary incentives).  This may or may not work in your favor.  Be sure to shop around to multiple banks and mortgage brokers to find out what they offer for construction to perm / construction loans.  Also ask their in-house lender if they have any financial incentive to use them.
Go on you hunch – If something doesn't feel right, take a step back.  Leave.  Sleep on it.  Talk with your Realtor away from the sales representative.  Have an open dialogue with your Realtor and have them address your concerns.  Again a good Realtor can be the saving grace in getting a better deal or walking away from a potential disaster.
Interested in getting the advice from a Broker with 15+ years of dealing on all sides of new construction?  Call today at 239.221.8777