Southwest Florida Real Estate Careers
Posted:
Southwest Florida Real Estate Careers
Achieve More at Maxim Realtors
Southwest Florida real estate careers can be made all the more rewarding when you have the resources and support necessary to achieve your goals. If you're a professional looking to expand on opportunities to realize greater success or simply wishing to experience a greater worki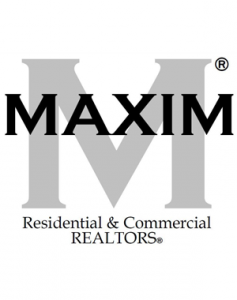 ng environment, we invite you to come and  experience the culture of Maxim Realtors!!  Our firm has dozens of agents fulfilling Southwest Florida real estate careers through their affiliation with Maxim Realtors. As a member of our team, you can anticipate respect, support, assistance and encouragement. We are a fun and sharing community of real estate professionals unlike any other firm – Ask around!
We are prepared to hire select professions intent on having success in Southwest Florida real estate careers. We'll help you to dominate in the real estate communities of YOUR choice! And yes, despite the fact that there is a terribly high failure rate among those pursuing work in this field, YOU can build a predictable business in this industry with the right direction, support and work ethic. We have multiple offices to service our agents and their customers, including our incredible Bonita Beach location! Click the Office tab to check out those videos!
At Maxim, we also have a strong support staff who assist our agents in developing their businesses to higher levels, that includes, but is not limited, to One-On-One Business Planning, Strategic Marketing Planning, Marketing Design, Weekly Roundtable Sessions, Social Events like our beach parties and much more!! We encourage you to learn more about us! Check out our videos! Check out Facebook! Learn more about our culture and of course, call our agents to get their feedback directly. We look forward to meeting you!  Also, enjoy some videos below!!
Our Organization's Core Values:
Be Humble, Passionate & Determined
Be Honest & Ethical
Be Positive
Provide Awesome Customer Service
Have Fun
Be Creative and Open Minded
Pursue Growth & Education
Be Great Communicators