This Real Estate Market is Nothing Like 2006/08
Posted:
Every day we are bombarded with news about a volatile stock market and countries in crisis because of COVID-19. And for a good reason, this pandemic has the potential to cause the worst downturn in the world economy we have ever seen.
It is worth remembering, though, that we don't know what is going to happen over the next few months, and for that reason, it is too soon to hit the panic button!
However, having concerns is understandable, especially for those of us who experienced the housing bubble in the mid-2000s. We have taken a look at some indicators that shows where the real estate market is and compared it to 2008.
Homeowners Are Equity Rich
Before the last housing bubble, many homeowners were using their home equity as a personal cash machine. Many took out the equity in their home as it built up; this practice creating instant negative equity the minute house prices started to drop. Prices have risen well over the past years. At the moment, more than half of the homes in the US boasts equity above 50%. More importantly, homeowners are not tapping into their equity the way they used to.
The table below shows that homeowners have taken out $500 billion less in the last three years, compared to the three years prior to 2008.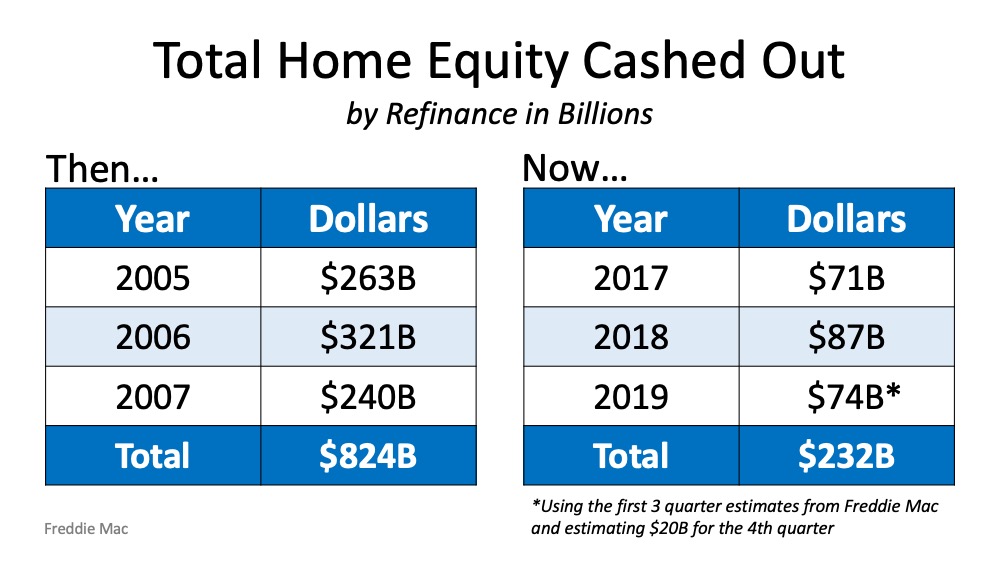 Mortgage Standards Are Better, Much Better
In the early 2000s, anyone could get a mortgage. Some would even say it was harder not to get a mortgage than to get one. Today, on the other hand, it is difficult to qualify for a mortgage. The Mortgage Credit Availability Index, which is published by the Mortgage Bankers' Association, shows "a summary measure which indicates the availability of mortgage credit at a point in time." The lower the index, the harder it is to get a mortgage. The graph below clearly shows today it is even harder to get a mortgage than it was before the housing bubble, and much, much harder than it was during the bubble.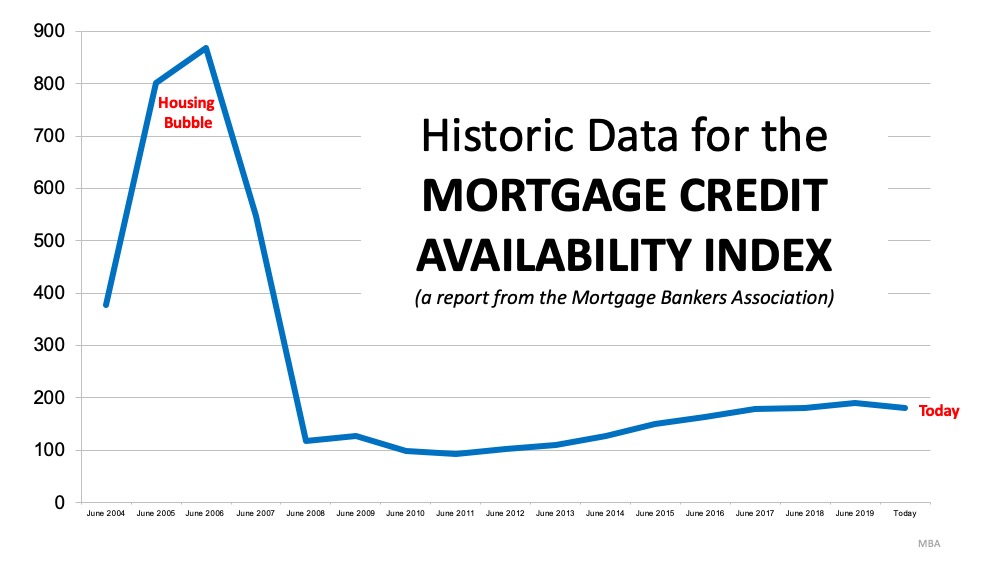 There Is a Shortage of Homes, Not a Surplus
It is generally accepted norm that the inventory of homes available for sale needed to sustain a healthy market is about six months. Anything over will cause home prices to decrease, anything under will push prices up. Looking at the next graph, you'll find that there were too many homes on the market in 2007, and that, along with other factors, caused the market to crash. In the current market, there is a shortage of homes, which is causing a continued increase in home values.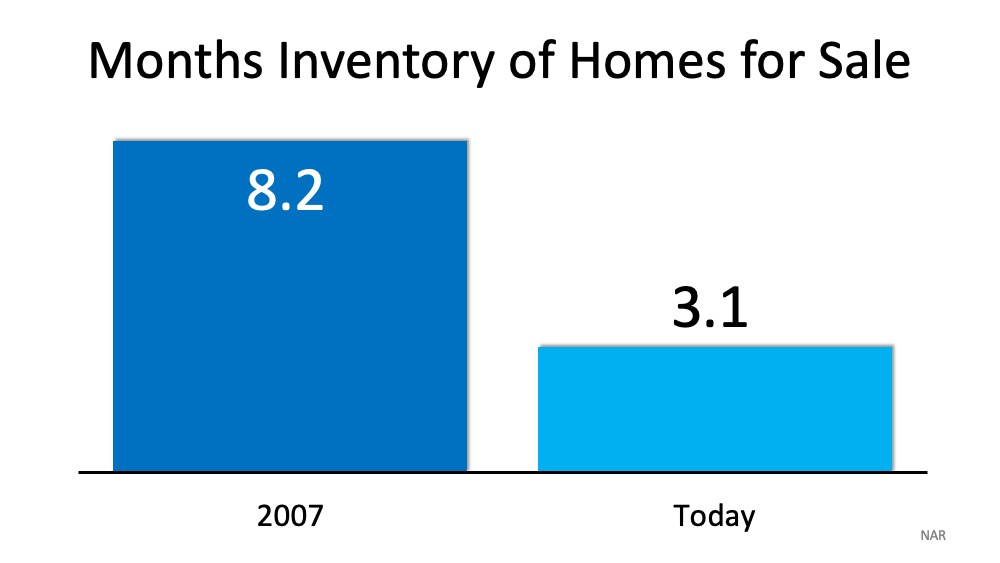 Last Time Homes Became Too Expensive to Buy
One of the other factors we were referring to above as a cause for the 2008 market crash was the affordability factor. In 2006, two years before the crash, the average American needed to spend more than 25% of the household income to purchase a median-priced home. In 2020 the average American only needs to pay less than 16% of their household income to buy a median-priced home. So even though prices are high, homes are, on average, more affordable.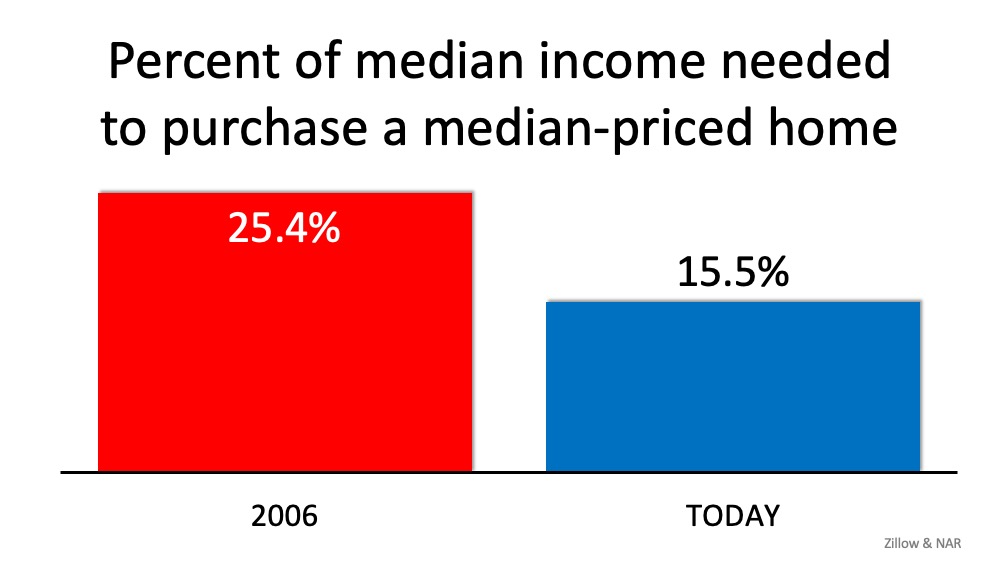 Home Prices are Rising, but Steadily
While house prices are rising at a reasonably high rate, they are not entirely out of control like we saw it in the early to mid-2000. From 2000 to 2006, house prices went up by an average of almost 9.5% per year compared to less than 5.2% over the past six years. So, even though we have had a good, healthy market in the past few years, price increases are nowhere near what we saw in the past.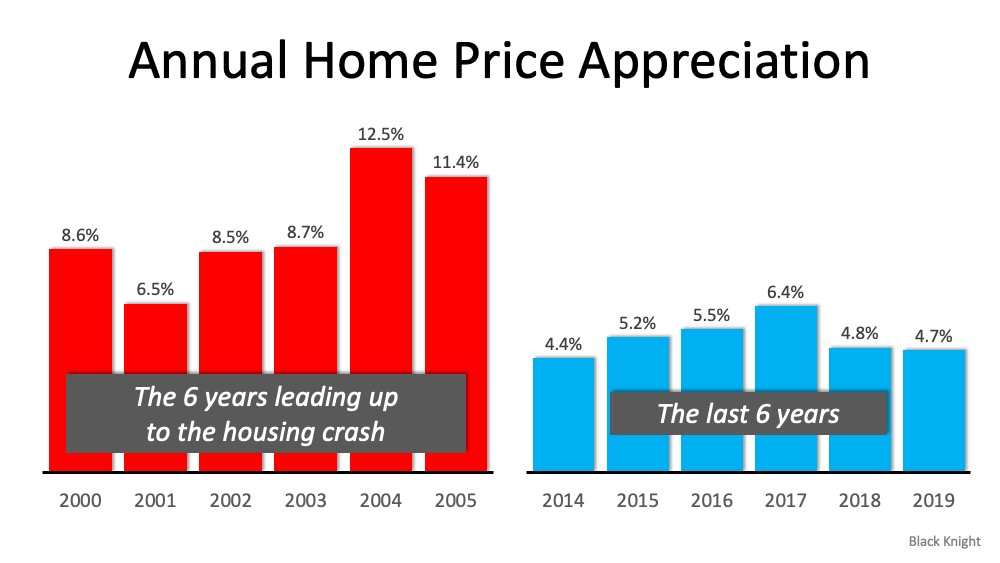 Conclusion
It is evident that the housing market is much stronger than it was almost twenty years ago, and that most homeowners are much better suited to face a drop in the market today than they were during the last crisis.
Does this mean that the housing market is safe? Probably! As evident as it is that we have a healthy and robust housing market, it is equally apparent that no one can predict what will happen to the world economy in the coming months. The best advice we can give is not to panic, but keep a close eye on the economy and the market.
If you are selling, keep you home on the market, there is still a shortage of inventory. If you are buying a home for you and your family, you are making a longterm investment, and almost no matter what happens to the market after you've purchased, it will not affect you in the long term. The same is true if you are buying an investment property to hold for the long run. The only buyers we would advise to hold off for the moment, are people buying to flip.
Questions or Concerns?
Author: Bent Danholm, Managing Broker.